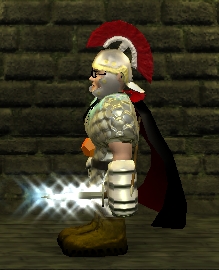 The legendary dagger of a long forgotten orc.
Grimtooth is found as "crude dagger". Take care, this is one-of-a-kind.
80% better than a typical longsword, partly because of its faster speed. It is much lighter than a longsword. You will take quite some skill with daggers to use it well. It is 20% less effective against larger foes than against others.
 How to find
Edit
Just find "crude dagger" after identifying "crude dagger" as "orcish dagger".
Try equipping any crude dagger found, though it's recommended having scrolls of remove curse or non-magical oil lamps as they tend to be cursed.
Identify any crude dagger found by reading scrolls of identify, but it's risky and wasteful.
Knowledge any crude dagger picked-up by level 3 Weapon Knowledge talent.
Requires level 4 proficiency with knives to use properly.
Grimtooth can burn, so be careful about attacking fire mobs. Pour a potion of fireproofing onto it.
Ad blocker interference detected!
Wikia is a free-to-use site that makes money from advertising. We have a modified experience for viewers using ad blockers

Wikia is not accessible if you've made further modifications. Remove the custom ad blocker rule(s) and the page will load as expected.